When Ola made an international expansion in Australia, they chose Melbourne to be one of the cities where their ridesharing services began operating in the country. The city is named as the world's most liveable city with a population of more than 4 million people.
Not only operating in the capital city, but they have also expanded their services to the city of Geelong, the second-most populous city in Victoria. In the state, Ola service has to compete with Uber, which has dominated these cities for more than four years and with a wider range of services.
Despite having to compete with the veteran ride-hailing, Ola continues to grow in this country. In just after a few months of operation, their rideshare has managed to deliver more than 1.5 million rides.
They have also succeeded in getting more than 40,000 driver-partners around the country to register into their platforms by offering lower commission fees when compared to competitors. They only deduct 15% commission fees that enable drivers to retain 85% of the fare excluding other charges.
With the increasing number of users and the number of trips served, Ola still needs additional driver-partners who can make the services available up to suburbs area and minimize riders waiting time.
Where is Ola Available in Victoria?
Unlike Uber which can be found in 9 cities and suburbs, in Victoria Ola can only be found in two cities, Melbourne and Geelong which are the most populated cities in the state.
As driver-partners you can drive wherever they open their services around Victoria. For those of you who are registered as a driver in Melbourne, you can pick up passengers at Geelong or vice versa. But you are not allowed to drive outside your home state since every state in Australia has its own ridesharing regulations.
Driver Requirements
As an Ola driver you must be at least 21 years old and providing the following personal requirements:
Driver Licence


The most important requirement to become a rideshare driver is Victorian Driver License. It should be a Full Driver License that you have been holding for 6 months, so not a learners or provisional license. A licence from another Australian State must be transferred before it can be registered.

Driver Accreditation


A valid Driver Accreditation issued by Commercial Passenger Vehicles Victoria (CPVV) is required for rideshare driver before driving around Victoria. To be granted the accreditation, you will go through several checks such as driver history, medical history and criminal history. Apply online directly on the official CPVV website.

Proof of Identity


To be accepted as a driver-partner you must be able to prove your identity, you can choose one of several identities that can be used: Birth Certificate, Citizenship Certificate or Passport. If you choose to upload a non-Australian passport you must complete this document with a right to work check.

Right to Work (VEVO)


You are required to perform a Visa confirmation if your Passport isn't Australian. You can check yours with Visa Entitlement Verification Online or VEVO check here.
Vehicle Requirements
Almost every car can be used to drive with Ola, however, the vehicle should be less than 10 years and can be occupied by at least 4 passengers.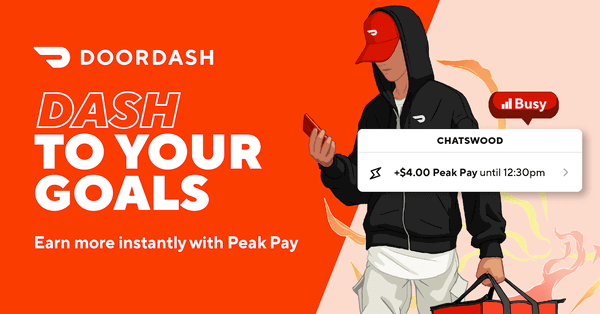 Vehicle Registration


To be able to legally operate in Victoria your vehicle must be registered in the state. You can use your vehicle registration certificate to prove it.

Vehicle Insurance


Your vehicle must be insured, a CTP or Compulsory Third Party insurance is usually used for this purpose. You also need a rental agreement in the case of rental vehicles.

Vehicle Accreditation


According to the new regulation, every vehicle that will be used for ridesharing must apply for accreditation from Commercial Passenger Vehicle Victoria or CPVV. The registration process must be carried out by the vehicle owner via the CPVV website.

Certificate of Roadworthiness


Your vehicle must pass a series of inspection processes by the CPVV accredited inspection service before it can be used to drive with Ola. If your vehicle has been inspected before you can use it as long as the inspection was done less than one year ago.
Payment Information
Your earnings for each day of driving with Ola is paid out on the next day as a direct deposit. To be able to process it, they need the following information.
Bank Account Details


To receive direct deposits from Ola, all you need is your Bank's BSB (Bank State Branch) code and your Bank Account Number. Be sure to write it correctly to avoid transfer errors

ABN


According to regulations, every rideshare driver including Ola driver-partner is required to apply for an Australian Business Number or (ABN) to identify your business to government and community.
Where to sign up to drive?
If you already have all the requirements, both personal and vehicle documents. You can directly register on the official Ola driver registration web page. You can do this only by using your personal computer or smartphone.