The Indian-based ridesharing startup company – Ola Cabs, has officially operated in Australia in early 2018, starting from Sydney and currently served 7 cities in several states and likely continue to grow to reach all states and territories in the country.
Ola in Sydney will compete directly with other ride-hailing services such as Taxify, Didi, GoCatch and also the ridesharing veteran – Uber, who have been in the city since 2012.
Ola Cabs has seen Sydney as a pretty potential city in the ride-hailing market, therefore the company has chosen this city for its global business expansion outside of their home country. You can be a part of Ola's development in Australia by being its driver-partner, you can make it as a part-time or full-time job. The registration process could also be done online with no need to visit their support office.
If you are interested to become a driver in Sydney, you need to prepare your personal and vehicle docs as outlined by the New South Wales regulation about rideshare service. Here we write more about the requirements to drive with them.
Ola Driver-Partners Documents
Considering that you will be running rideshare activities in Sydney, then you must be at least 21 years old and meet the regulations placed by the NSW Government regarding point to point transportation.
This requirement is not only valid when you drive with Ola, but also with other ride-booking providers. Here are some documents and licence they need:
Driver Licence with PTLC


An Ola driver requires you to provide an unrestricted licence and held it no less than 12 months. The licence should not a Learner Licence or Provisional Licence (P1 or P2). Through the licence, Ola can identify your information such as your full name, photo, date of birth, address, licence number, expiry date and licence class. So make sure you take a clear picture with readable printed text.

Additionally, your full licence needs to have a PTLC code. It's a new NSW Point to Point Regulation Framework which came into effect on November 2017, every rideshare drivers are required to apply a PTLC.

Applying for PTLC is easy and can be completed only in a few minutes (although the process could take up to 14 days), and it's free of charge. Download the Application PDF form from NSW Service official site, fill in the form, print then sign it. Gather additional requirements such as proof of identity, full driver licence and medical test only if applicable. Visit a nearby service centre and submit your application.

Personal Identity


Personal identity is needed for proof of identification which can be Australian Passport, Birth Certificate, Citizenship Certificate. Proving your identity is very important to protect the Ola passenger and the driver-partner itself.

If you do not have these documents and choose to use an international passport or other documents, then Ola may conduct a Visa Entitlement Verification Online or VEVO check to find out your work rights in Australia.

New South Wales Driving Record


Just like other ridesharing providers, Ola makes safety on the road as their top priority. For this reason, they need your Driving Record to consider whether you are eligible to drive with them.

They only need an online driving record instead of certified driving records. You can easily purchase the online record by ordering it online via MyNSW Service.

Police Check


Ola mensyaratkan semua calon pengemudinya untuk melalui prosedur Police Check atau yang saat ini dikenal dengan Nationally Coordinated Criminal History Check (NCCHC). To get it done Ola bekerjasama dengan checked.com.au yang memfasilitasi anda untuk melakukan National Police Check.
Ola Car Requirements in Sydney
After every personal requirement is in your hand, it is time to ensure that your vehicle meets the qualifications to hit the Sydney road.
Ola has two vehicle options, that is Prime Sedan and Prime SUV. Surely both of them use two different types of vehicles. The Prime Sedan option can only accommodate up to 4 passengers, while the Prime SUV can seat 6-7 passengers.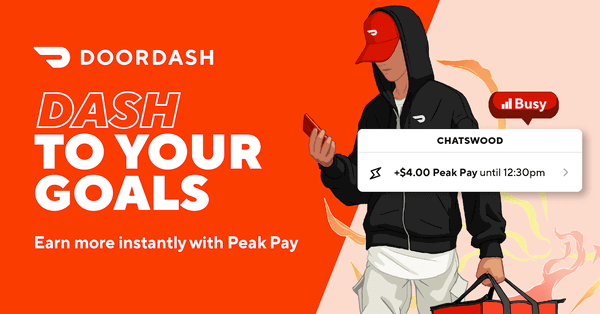 Minimum Requirements


Just like other rideshare companies, Ola also has a minimum vehicle requirement.

No more than 9 years of vehicle age, which means it requires a minimum of 2010 models as of 2019.
A minimum car with 4 doors that accommodates up to 4 passengers for sedans or up to 7 passengers for SUV.
Not a rebuilt cars, ex-taxis or commercial branding on the bodywork.
No significant cosmetic damage on the exterior and interior, and also make sure the windows and the Air Conditioning are working great.

Vehicle Registration Certificate


Ola needs your car's registration certificate. Considering that you will be operating in Sydney, your car must be registered in the New South Wales state of Australia.

Vehicle Insurance


Every driver-partners must cover their vehicles with insurance. A CTP Insurance (Compulsory Third Party Insurance) will work, but you are allowed to upload a commercial or third party property damage insurance.

Certificate of Roadworthiness (Pink Slip)


Pink slip or eSafety inspection report is a common procedure to verify whether your vehicle is safe and ready to be on the road.

If the vehicle you are going to register is more than 5 years old, then your vehicle must undergo eSafety Check to be registered in NSW. However, it's not required for vehicles manufactured between 2010 – 2012 and brand new cars in 2018.
Payment Information
Ola pays the drivers-partners on a daily basis, meaning that your income will be transferred every day. They need your payment details to allow them to process it.
Bank Account Detail


Ola needs your Bank Account information so that your earnings can be transferred appropriately. Details needed are Bank Name, Bank Account Number.

ABN


Another requirement to process your payment is an Australian Business Number (ABN). It's a unique 11 digit number that identifies your business to the government and community. You can apply directly for ABN from Australian Taxation Office (ATO).
Eligible Car Models for Ola
Ola did not define what brands and models were eligible on their official website. They only talk about requirements relating to vehicle age, certificate, insurance and inspection that we have mentioned before.
If your car is a sedan, hatchback or crossover that has 5 seats including the driver then you can register for Ola Prime Sedan. However, if you have an SUV that has 7 seats you can register for Prime SUV but still can accept Prime Sedan trip.
So almost all cars sold officially and registered in Australia can be used to drive with Ola. If you are curious about car models that are usually used in ridesharing, you can read Uber Eligible Car List based on Vehicle Options.
Where to register as an OLA driver-partner
If you have all the requirements such as personal docs, vehicle docs and payment information, it's time to register. Just head to drive.olacabs.com and register online.
After submitting your application, they will review the information you've uploaded. Ola will be contact you via email regarding the status of your application, whether it is accepted or needs improvement.