When it first arrived in Australia at the end of 2017, the Estonian ride-sharing company still used its original name, Taxify. But in March 2019, the company finally rebrands itself as Bolt around the world after they added e-scooter as their new service in Europe.
In Victoria, Bolt is temporarily available only in its capital city – Melbourne, the busiest and most populous city in the state. The ridesharing firm will compete with various other similar companies, ranging from the ridesharing behemoth – Uber, Indian company – Ola and the Chinese ridesharing giant – Didi.
As a new player in the field of Australian ridesharing, Bolt needs to attract drivers into their platforms. They offer slightly lower driver commission fees from its competitors. Depending on the city, they charge on an average of 10% -25% fee from the trip cost.
Where is Bolt Available?
Bolt (previously known as Taxify) has been available in the Victorian state since first coming to Australia, in the city of Melbourne and Geelong, home to more than 4 million residents. Bolt registration currently only available in the capital city, in case you intend to drive you can register to become a driver now.
Driver Requirements
To be considered as a qualified Bolt driver, you must be at least 21 years old and have the following requirements:
Driver Licence


According to state regulation, every rideshare drivers including Bolt must have Full Unrestricted Victorian Driver License, and they should hold it for at least 6 months. Are you new to Victoria? then you have to transfer your license.

Personal Identity


You are required to provide proof of your personal identity before joining the platform, it can be your passport, birth certificate or citizenship certificate.

Right to Work


If you only have a non Australian passport, then you must hold a visa that allows you to work. This is also required to get a Driver Accreditation.

Driver Accreditation


Another additional requirement is a Driver Accreditation issued by Commercial Passenger Vehicle Victoria (CPVV). To be able to get it you must have several conditions including medical assessment, valid work rights, criminal history checks and others. For more details you can see on the official CPVV website.
Vehicle Requirements
To be able to drive with Bolt, your vehicle must be manufactured in 2009 or newer and should accommodate a minimum of 4 people. In addition, there are some other additional requirements that you can see below.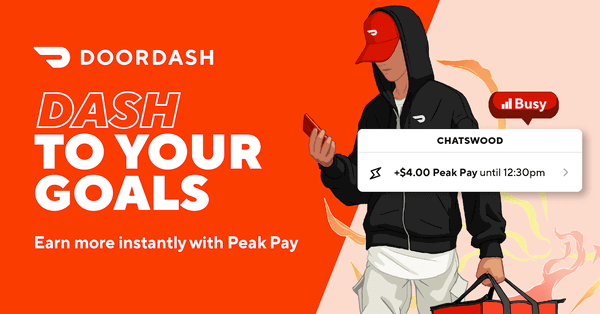 Vehicle Registration


To be able to provide ridesharing services, your vehicle must be registered in Victoria. This information also relates to other requirements such as Vehicle Accreditation.

Vehicle Insurance


When registering, one of the mandatory requirements is vehicle insurance. Your car needs to be included in a valid insurance policy for third party property damage policy.

Vehicle Inspection


You need to be regularly inspected before. Bolt works with Redbook Inspect to inspect your vehicle. If an inspection by Redbook has been done before on your vehicle, you can use the report as long as it's issued in than one year.

Commercial Passenger Vehicle Number


To meet safety standards in accordance with Victorian government regulations, your vehicle must be equipped with a Commercial Passenger Vehicle Number issued by Commercial Passenger Vehicle Victoria (CPVV). The applicant should have ownership of the vehicle to register the vehicle.
Payment Details
Bolt (Taxify) pays drivers on a weekly basis, transferred to your bank. To be able to get it, you must provide the following information:
Bank Account


Almost every bank operating in Australia can be used to receive payments from Bolt. They need your Bank State Branch (BSB) code and your account number to make a transfer.

ABN and GST


Being a rideshare service provider, you have to sign up for an ABN and GST, doesn't matter how much you earn. Applying for an ABN and GST is free of charge, mostly it will only take 5 minutes.
Where to Register?
To register as a Bolt Driver is very easy, you only need to register through the Bolt Partner Registration Page. You can register at any time, even if you don't have all the required documents since you can continue the process whenever your documents are ready.