In New South Wales you can find more than one on-demand transportation services, starting from veteran rideshare – Uber, Ola, Didi, GoCatch to Shebah which only have female drivers. Almost all of them can be ordered in the capital city of NSW, Sydney.
With the large number of rideshare services operating in Sydney and several other cities in NSW, it is expected to be able to unlock opportunities for local drivers to make additional income from various companies.
Bolt (formerly known as Taxify) is not a new player in the Transporation Network Industry, the company has operated in more than 30 cities in the world from 2013, in 2017 they decided to expand to Australia.
They opened their services in Sydney along with two other major cities, Melbourne and Brisbane. Trying to compete with the ridesharing Giant – Uber, which at that time operating without significant competition.
Bolt (Taxify) Driver Documents Requirements
On New South Wales (NSW), every on-demand car booking company should abide by point to point transport service regulation. This also applies in Bolt, they require several requirements for new drivers before they can be accepted as a partner.
The requirements are not too different from other rideshare companies, namely documents relating to your personal information, driving qualifications and vehicle conditions. You can see more detailed requirements below.
Driver Licence (with PTLC)


To register as a Bolt driver, you had to have an active Full NSW Driver Licence, which means not a provisional and learners license. You need to take pictures of the licence (front and backside).

The licence must clearly show your Full Name, Photo, License Number, Date of Birth, Expiry Date, License Class and Address.

Additionally, every Bolt driver-partner is required to have a Passenger Transport License Code (PTLC). You can do it yourself by accessing the official NSW Transport Roads & Maritime Services (RMS) website.

It's free and only takes 5 minutes to complete and expect to hear back from them within 2 weeks or less.

Proof of ID


They also require your personal information which includes a photo of your passport or ImmiCard. The ID photo should show your complete legal names (middle names and surnames), gender, date of birth, birth city and country.

Driving Record


To evaluate your driving behavior, Bolt needs your driving records. It's an online record that contains recorded violations from your driving licence. They only require you to download the online record from NSW MyService.

Criminal Background Check


Bolt requires you to have valid criminal background check from an ACIC accredited agency, and it should less than 6 months old.
Bolt (Taxify) Car Requirements in NSW
The car requirements put on to make sure that your car is ready to hit the NSW road as well as comply with Bolt vehicle standards.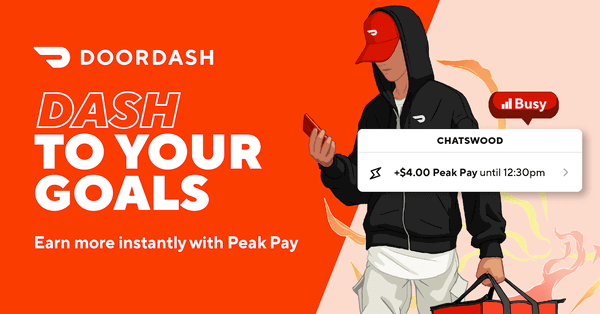 Minimum Requirements


Your car should meet the following criteria:

The car must be a 2010 model or newer.
The vehicle must be 4-doors and 4 passenger seats.
It should be in good cosmetic condition.
Have working windows and air conditioning.
Must not be a taxi, government, branded or rebuilt car.

Vehicle Registration


Prepare your vehicle's certificate, it must be registered in NSW, since the Government requires that every vehicle that provides point to point transportation services to be registered in the state.

Vehicle Insurance


Insurance is a mandatory requirement to have when your car used with ridesharing service. Make sure your insurance include the following information: the insured driver, insured vehicle details, policy type, expired date and liability coverage.

Car Inspection


According NSW Point to Point Transportation Regulation your vehicle should pass annual eSafety Checks (previously known as Pink Slips) for vehicle aged 2014 – 2018. For 2009 – 2013 cars, does not require a new safety check if it already inspected before. Contact them to book an inspection with Redbook vehicle inspection.
Eligible Car Manufacturer and Model
Bolt did not mention in detail about eligible car model. At driver-partner registration webpage, you can observe many selections of car manufacturers and models that you can choose. Almost all vehicles that are being sold in Australia are on their list.
If your car model is not on the list, you can still register it by selecting the correct car manufacturer then select any models. However, ensure you get in touch with them to change your proper car models.
Bolt (Taxify) Payment Information and Tax
Bolt payment cycle runs from Monday 00:00 to the next Sunday at 23:59. Payment will be routinely transferred to your selected bank account every week. Payment processing time will take between 1 – 2 business days to reflect in your bank account.
The following is the information required for getting paid:
Bank Account Information


Provide your bank account details that include Bank Name, Bank Account Number. Virtually all legal banks in the country could be used to receive payments from Bolt (Taxify).

ABN and GST


As a Bolt driver-partners or a rideshare service provider, you have to register for an ABN and GST regardless of how much you earn, according to The Australian Taxation Office (ATO).

Applying for an ABN and GST is free of charge, and you will need to provide your TFN to complete the process. It will only take a few minutes.
New Driver Registration in New South Wales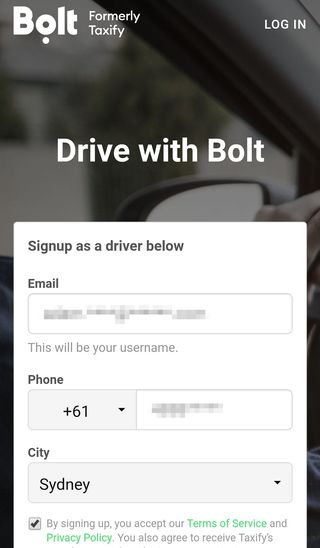 Just like other rideshare companies, you can register as Bolt driver-partners online. You can access Bolt (previously known as Taxify) driver registration page directly from your personal computer, even your own smartphone.
You can drive with Bolt immediately as soon as your application is approved. Depending on the completeness and validity of your document, the signup process can last from one hour to several days.