Rideshare in Melbourne has been around since 2014, marked by the arrival of Uber in the city and several other cities in Australia. Users of this service also increase from year to year, in addition to being intensely promoted, also because more and more users are satisfied with this service and recommend it to others.
Starting from Melbourne, Uber's services also reach several other cities in Victoria such as Geelong, Mornington Peninsula, Bendigo, Ballarat, Horsham, Shepparton, The Surf Coast and Warrnambool.
With the growing of ridehail service in Melbourne, some rideshare companies are interested in opening their services in the city. Some of them are Ola Cabs, Bolt (previously known as Taxify), Didi and several other local rideshare companies.
About the fares, almost all rideshare have similar prices, the difference in rates between companies is also less than one dollar. However, each company has a different policy in implementing surge pricing.
Here is an example of rideshare fares from Melbourne Airport to the city centre by using the four most popular rideshare services.
Planning to take a ride with Uber or Ola in Melbourne? Don't be concerned about the fare, since the rates are lower than the regular taxis. Here are the rates.
| Rates | Uber | Ola |
| --- | --- | --- |
| Base Fare | A$2.00 | A$1.82 |
| Booking Fee | A$0.55 | A$0.50 |
| Per Minutes Rate | A$0.35 | A$0.32 |
| Per Kilometer | A$1.15 | A$1.04 |
| Transport Levy Fee | A$1.00 | A$1.00 |
| Rates | Bolt | Didi |
| --- | --- | --- |
| Base Fare | A$2.00 | A$1.98 |
| Booking Fee | A$1.65 | – |
| Per Minutes Rate | A$0.35 | A$0.30 |
| Per Kilometer | A$1.15 | A$0.98 |
| Transport Levy Fee | A$1.00 | A$1.10 |
Under certain conditions, there's additional charges as follows.
| Condition | Rates |
| --- | --- |
| Cancellation Fee (Rider or Driver Initiated) | A$10.00 |
| Additional Surcharges (Tolls, Airport Pickup Charge,etc) | Varies |
| Taxes | Varies |
*Rates are subject to change without prior notice.
The following is an example of ridesharing (Uber) estimated fare from Melbourne Airports (MEL) to several locations within the city:
| Destination (from Airports to) | Trip Fare | Return Fare |
| --- | --- | --- |
| City Center (CBD) | A$46-56 | A$43-55 |
| Docklands | A$45-55 | A$42-53 |
| Bentleigh | A$88-110 | A$74-93 |
| Thornbury | A$37-48 | A$36-47 |
| Eltham | A$54-71 | A$51-67 |
| Station Pier | A$64-77 | A$56-69 |
Uber and Ola Melbourne Promo Code
Although Rideshare is not something new in Melbourne, not everyone has used this service and prefer public transportation since it is cheaper or other reasons.
But there are times when public transportation cannot accommodate your needs, namely when your location is far from stations or you want to travel when public transportation services stop operating. In conditions like this, the rideshare service is the answer.
Still hesitant to try this service? Just use the following code that makes your travel costs more affordable.
For Uber, you can try the following promo code to get a discount on trip expenses in Australia.
| App | Promo Code | Details |
| --- | --- | --- |
| Uber | FINDUBERLRHVBU | Coupon value A$12. |
In case you experience difficulties when using the promo code, head to our post here for a more detailed explanation about the Uber promo code, like how to use it and where you can apply it.
For Ola, you can try to use the promo code below.
| App | Promo Code | Details |
| --- | --- | --- |
| Ola | AU50 | Coupon value A$8 for 10 rides. |
Need assistance on how to use the coupon or need another promo code? Follow our post about promo code.
Become Ridesharing Driver in Melbourne
The rideshare service has opened up new opportunities for locals to earn extra income besides their main work. A number of driver-partners make this work as a part-time job. But many also make ridesharing as their main job when they believe that this job is better than their previous job.
There are no bosses, no targets, no working hours. You can drive around Melbourne only when you are ready, and you can stop whenever you feel it is enough to drive on that day.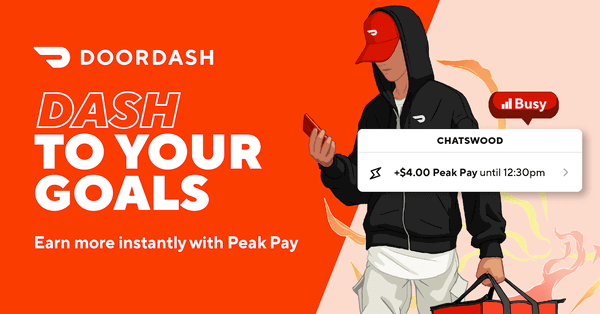 Ridesharing as a compliment for Melbourne Transportation System
Taking public transport in Melbourne is an easy way to explore the area. Let's learn about those public transportations first before using them.
Bus. This is a good option if you want to enjoy nightlife in Melbourne. This city is ready with night buses and operated in Friday and Saturday. The buses provide you to 10 different routes and they are coming from the 6 different locations.
The buses are departing every 30 minutes. For an easier payment option, you may buy a Myki smartcard so you can use the bus maximally and comfortably. Interestingly, Melbourne is providing people with 24 hours of public transportation service on weekends since 1st January 2016. The bus gives you easy access to go anywhere across Melbourne.
City Circle Tram. If you are living in the central of Melbourne during your holiday, you can just take the city circle tram. Some people love to use this public transportation in Melbourne because they don't need to pay for anything, it is free public transport.
This is also good transportation to choose because the tram route is passing through several great attractions in Melbourne. You can just check the timetables and route map by visiting its official website. City Circle Tram is a perfect option for those who want to enjoy short distance exploration.
Bike Sharing. For a healthier option, you can just ride a public bike. There will be around 100 bikes which prepared in 10 different dock locations. You can use the bike anywhere you want and put it back to the closest dock.
Taxi. A taxi is a good option for personal tourists who want to go to a specific place directly. The taxi is designed safely and in good management. People can see the schedule as well as the route map of the taxi before using it for their own safety and comfortableness. In fact, Safe City taxi is an interesting public transport in Melbourne you must try.
Ridesharing Service. When it is not possible to make use of public transportation. You can consider trying a ridesharing service. No need to walk to reach the bus or train station. You should not go outside, you simply need to take your smartphone and request a ride.
Not only one, but you can also choose and compare several ridesharing services in Melbourne. Some of them are global ridesharing companies such as Uber, Didi, Bolt (Taxify) and Didi. You can choose who has the nearest drivers or even compare which one is the most affordable.